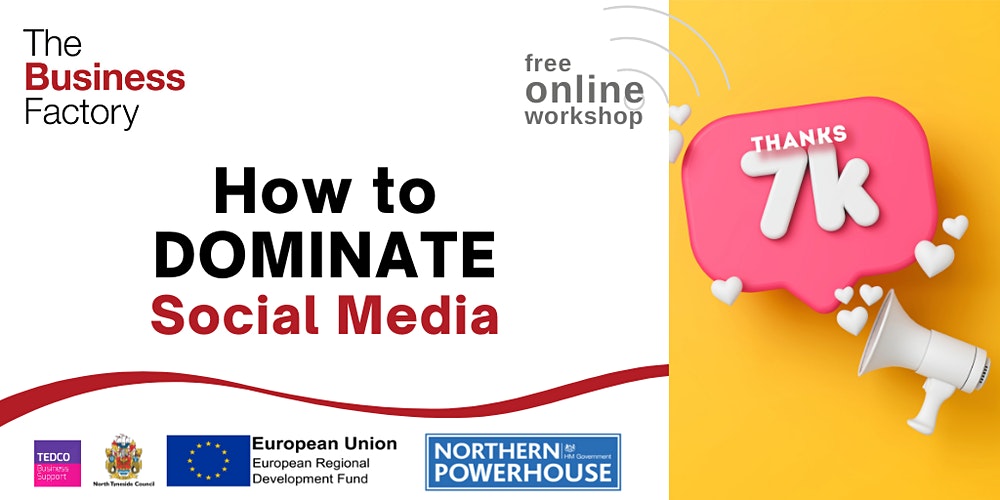 Social Media Webinar | How to DOMINATE social media
OR
Business Factory
Social Media Expert
Follow
About this Webinar
This is a FREE WEBINAR on Social Media
Schedule : Jun 23rd 2022 Time: 5:00 pm IST
Is this a LIVE WEBINAR : yes, this will be a live webinar
Is this an ONLINE WEBINAR : yes, you can attend this webinar online by clicking on the Button "Go To Event"
About the Speakers :
Business Factory
About the Event :
How to dominate Social Media
This unique workshop is designed for results based, engagement on your social channels. We will discuss how to utilise the best platforms for your business and to create outstanding content used at the optimal time for your audience. Delegates will become relationship and engagement fans… not impression gathers.
As a self-confessed Social Evangelist, Ian embraces relationships across many social platforms. Founding and hosting the UK's top-ranking business podcast Industry Angel, saw Ian nominated for a European influencer award alongside Gary Vaynerchuk and Tim Ferris.