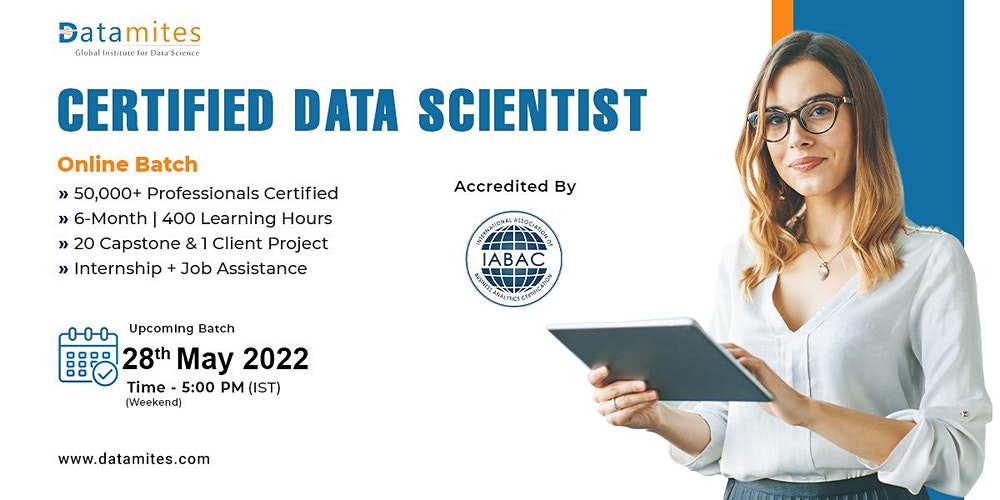 Technology Webinar | Data Science Certification May - 2022
OR
DATAMITES
Technology Expert
Follow
About this Webinar
This is a FREE WEBINAR on Technology
Schedule : May 31st 2022 Time: 5:30 am IST
Is this a LIVE WEBINAR : yes, this will be a live webinar
Is this an ONLINE WEBINAR : yes, you can attend this webinar online by clicking on the Button "Go To Event"
About the Speakers :
DATAMITES
About the Event :
The best-in-class hallmark for those qualifying data scientists' abilities, knowledge, and experience is a certified data scientist. A Certified Data Scientist is someone who has gained a comprehensive understanding of the Data Science topic.
Datamites is a leading institute for data science and associated course training. The CDS Program at DataMites is a career-oriented program designed to instil a firm foundation in Data Science and everything related to it.