>
>
Health Webinar | Joint Bromley, Lewisham & Greenwich Ethnic Mental Health carers forum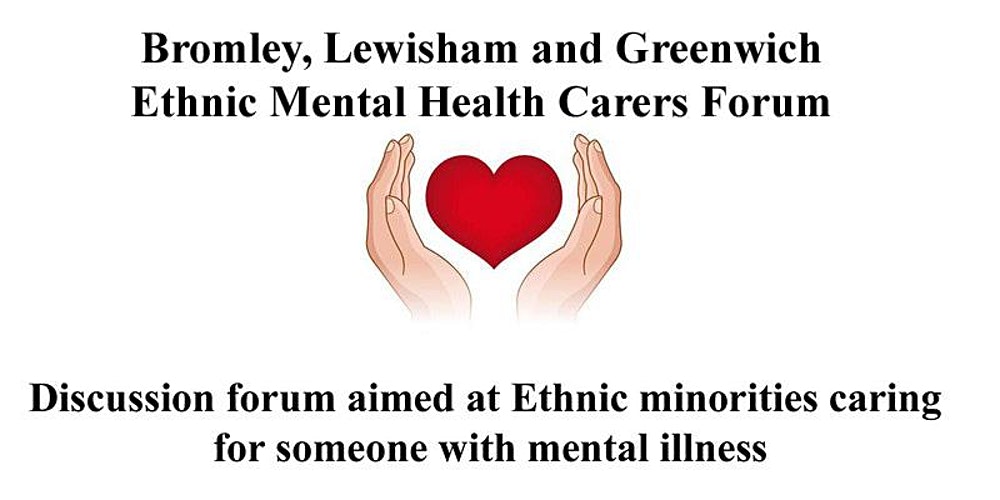 Health Webinar | Joint Bromley, Lewisham & Greenwich Ethnic Mental Health carers forum
OR
Matthew Mckenzie
Health Expert
Follow
About this Webinar
This is a FREE WEBINAR on Health
Schedule : May 27th 2022 Time: 5:00 pm IST
Is this a LIVE WEBINAR : yes, this will be a live webinar
Is this an ONLINE WEBINAR : yes, you can attend this webinar online by clicking on the Button "Go To Event"
About the Speakers :
Matthew Mckenzie
About the Event :
UPDATE: In light of the Corona virus, the event will be runing via ZOOM application to safeguard attendees.
Monthly discussion forum aimed at families and carers from ethnic Black, Asian and Minority backgrounds who are caring for someone with a mental illness.
The forum is carer led and provides a safe space for educating about mental health services, connecting with others and a way to influence services.
Agenda
TBA
To join the event please contact Matthew Mckenzie on 0788-130-1059 or email mmckenz11@hotmail.com