>
>
Jobs & Careers Webinar | Careers in STEM 2022: Highlighting Women in STEM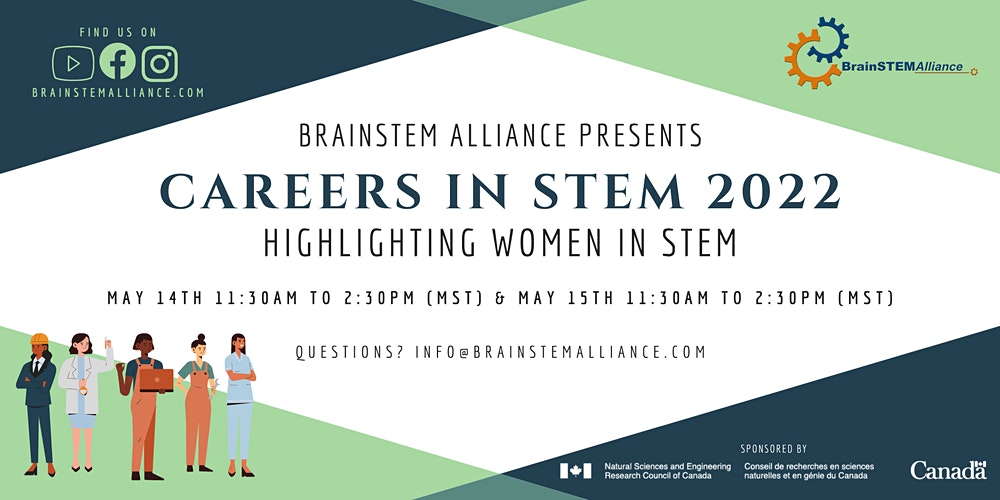 Jobs & Careers Webinar | Careers in STEM 2022: Highlighting Women in STEM
14 May 2022
11:00 PM
3 hours
OR
BrainSTEM Alliance
Jobs & Careers Expert
Follow
About this Webinar
This is a FREE WEBINAR on Jobs & Careers
Schedule : May 14th 2022 Time: 11:00 pm IST
Is this a LIVE WEBINAR : yes, this will be a live webinar
Is this an ONLINE WEBINAR : yes, you can attend this webinar online by clicking on the Button "Go To Event"
About the Speakers :
BrainSTEM Alliance
About the Event :
Each day will have a different keynote speaker followed by panels featuring different areas of stem. Please register for both days to attend the full conference.
The conference will be closed out with a tutorial in 3D printing object design. Participants can submit their design inspired by Women in STEM to win the chance to have it printed.
This event will be recorded, by joining the Zoom meeting you are consenting to being recorded. For privacy you may consider turning off your camera and not displaying your full name. The chat feature will also be open as one option to ask questions.
Questions? info@brainstemalliance.com