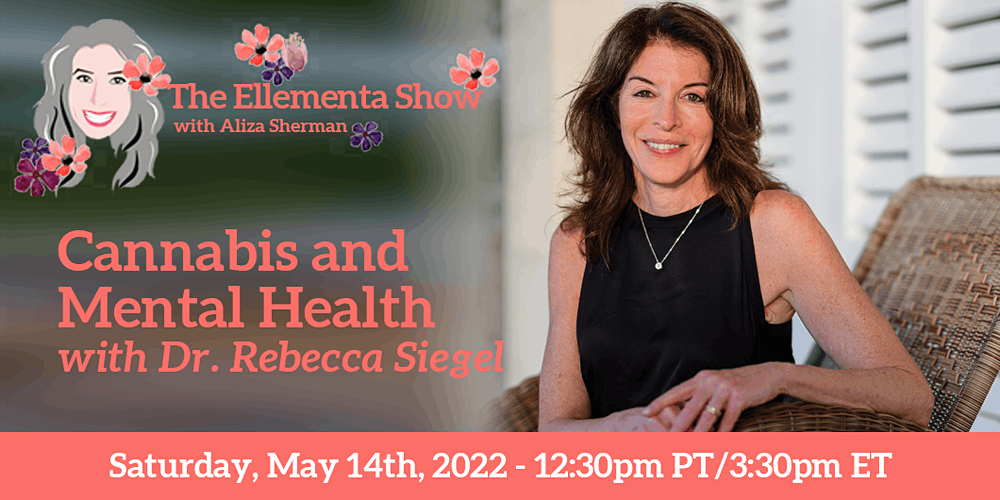 Health Webinar | CANNABIS AND MENTAL HEALTH
15 May 2022
12:30 AM
1 hour
OR
Ellementa
Covid 19 Expert
Follow
About this Webinar
This is a FREE WEBINAR on Health
Schedule : May 15th 2022 Time: 12:30 am IST
Is this a LIVE WEBINAR : yes, this will be a live webinar
Is this an ONLINE WEBINAR : yes, you can attend this webinar online by clicking on the Button "Go To Event"
About the Speakers :
Ellementa
About the Event :
*This event will have live closed captions provided by Zoom.
We have a special Saturday show for May, Mental Health Awareness Month! On this episode of "The Ellementa Show," we'll get a psychiatrist's take on what you should know about recreational and medical marijuana use (or as we like to refer to them: adult use and medical cannabis use).
Dr. Rebecca Siegel will clear up many of the myths and misconceptions about cannabis from a therapeutic perspective. She will talk about some of the conditions she's treated successfully with medical use. She will also address how to effectively talk to young people about recreational marijuana use.
As a psychiatrist with the renowned Amen Clinics and author of the newly published book, The Brain on Cannabis: What You Should Know about Recreational and Medical Marijuana, she specializes in the assessment and treatment of anxiety, mood disorders, and ADHD, often using medical cannabis.
She has studied the impact of cannabis use on the brain extensively and thoughtfully investigates the potential downsides of cannabis, particularly with regards to brain health referencing The Amen Clinics' brain SPECT imaging studies.
Can cannabis be used safely to address one's mental health? Get your questions answered on this special live episode on Saturday, May 14th - 12pm PT/3pm ET!