>
>
Startups Webinar | Discussion on Cybersecurity & Employment Practices Liability For Startups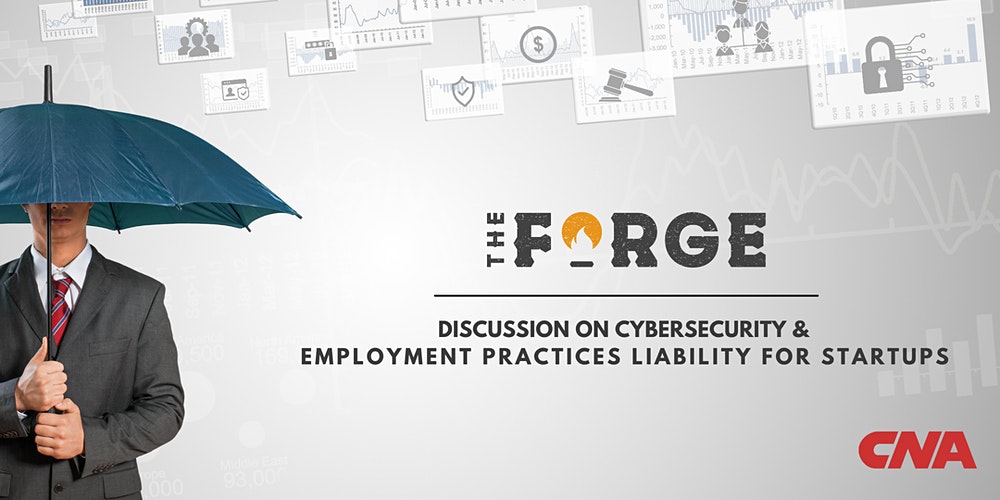 Startups Webinar | Discussion on Cybersecurity & Employment Practices Liability For Startups
27 Jan 2022
11:30 PM
1 hour
OR
The Forge McMaster
Startups Expert
Follow
About this Webinar
This is a FREE WEBINAR on Startups
Schedule : Jan 27th 2022 Time: 11:30 pm IST
Is this a LIVE WEBINAR : yes, this will be a live webinar
Is this an ONLINE WEBINAR : yes, you can attend this webinar online by clicking on the Button "Go To Event"
About the Speakers :
The Forge McMaster
About the Event :
The Forge, in collaboration with CNA, is hosting a one-hour workshop that will help you understand both cybersecurity risks & employment practices liability (EPL) risks and what you can do to better protect your startup.
AGENDA
1:00PM-1:10PM Introduction
1:10PM-1:35PM Cybersecurity Liability
Cybersecurity vulnerabilities and attacks have continued to increase in both frequency and severity over the past year, with no slowdown in sight. Threat actors are targeting organizations of all sizes, types, and industries, resulting in an increased need for a more proactive approach to securing systems and data. This presentation will discuss common cyber threats, best practices applicable to all organizations, as well as the coverages and benefits of a cyber insurance policy.
1:35PM-2:00PM Employment Practices Liability
The rising importance of Employment Practices Liability has been driven not only by the ongoing pandemic and changes in the workplace, but also the changing social landscape. This presentation will provide startups with the knowledge they need to more easily navigate through employment practices liability risks.