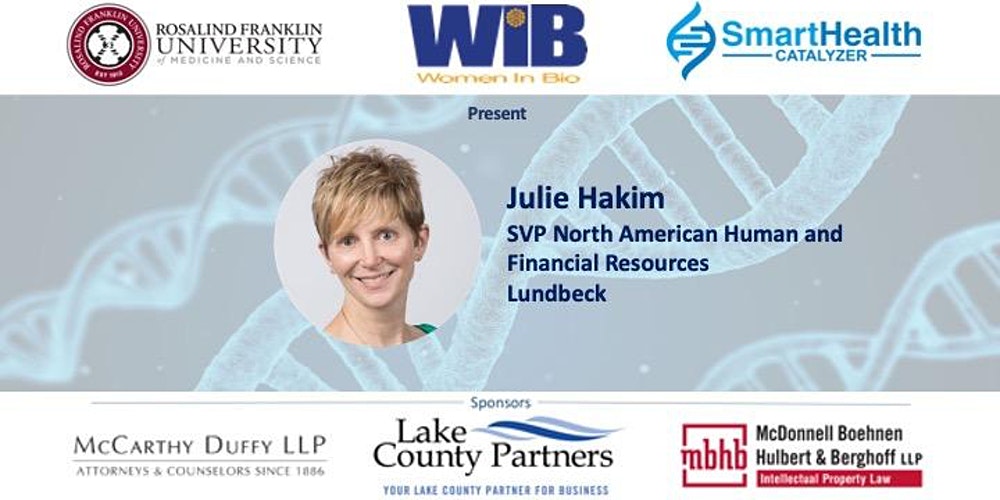 Health Webinar | Mental Health in the COVID Era
19 Jan 2022
4:30 AM
1 hour
OR
SmartHealth Catalyzer
Health Expert
Follow
About this Webinar
This is a FREE WEBINAR on Health
Schedule : Jan 19th 2022 Time: 4:30 am IST
Is this a LIVE WEBINAR : yes, this will be a live webinar
Is this an ONLINE WEBINAR : yes, you can attend this webinar online by clicking on the Button "Go To Event"
About the Speakers :
SmartHealth Catalyzer
About the Event :
Featuring Julie Hakim, SVP North America Human and Financial Resources at Lundbeck
Julie Hakim is a senior life sciences executive specializing in the intersection of finance, human resources and operations. Julie leverages a curious mindset and learning agility to solve organizational challenges that create value and drive rapid and profitable growth. Julie is a visionary integrator with an ability to anticipate what is coming while developing and executing on detailed plans to lead business transformation. She has proven ability to drive results across functions in complex global organization structures and situations.
Julie has spent over 15 years at Lundbeck, the Danish multinational biopharmaceutical company, where she started as Sr. Director, Corporate Controller and was promoted several times to her current role of Senior VP North American Human and Financial Resources. Prior to Lundbeck, Julie was Corporate Controller at NeoPharma and spent another 7 years in a series of accounting and controllership roles at other companies. Julie has a B.A. in Accounting from, North Central College.