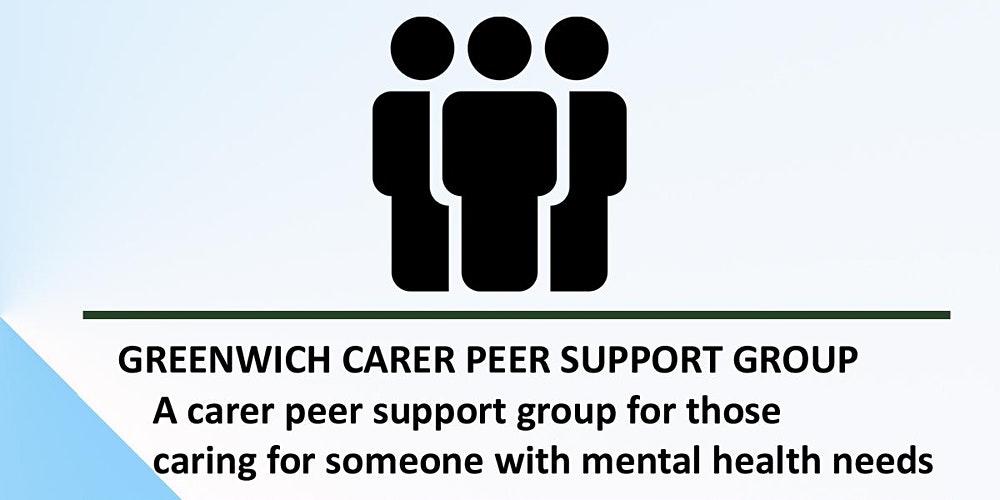 Health Webinar | Greenwich Mental Health carers peer support group
17 Jan 2022
7:30 PM
1 hour 30 minutes
OR
Matthew Mckenzie
Health Expert
Follow
About this Webinar
This is a FREE WEBINAR on Health
Schedule : Jan 17th 2022 Time: 7:30 pm IST
Is this a LIVE WEBINAR : yes, this will be a live webinar
Is this an ONLINE WEBINAR : yes, you can attend this webinar online by clicking on the Button "Go To Event"
About the Speakers :
Matthew Mckenzie
About the Event :
Safe space for carers in London Borough of Greenwich who care for someone with mental illness.  NOTE: Due to the covid-19, the support group will be run via Zoom.
Note: You have to be an unpaid carer to join.
About this Event
The carer peer support group allows carers who care for someone with metal illness to network and provide a safe confidential environment to share stories and experiences.  
The group looks to encourage carers to reduce isolation, support each other and build a network.
Supporting and caring for someone with mental health needs can be a rewarding and fulfilling experience, but also stressful and lonely. We feel carers from different backgrounds should not have to cope by themselves.
The next Greenwich MH Carer support group is run via the online software called ZOOM.
The Carer peer support group aims
Help you to open up about what you are feeling and experiencing.
Introduce you to ideas and approaches that others have found helpful.
Reassure you that you're not alone in how you are feeling.
Help you to connect with others and give you a sense of belonging.
Encourage you to value your strengths.
Seeks to Build your self-esteem and confidence.
Help you to feel more hopeful about the future.
Agenda -
- Rules and regulations (1 minute)
- Check-in - Around 5, 10 mins depends how many attends.
- Wellbeing plan (homework)
- Up coming Greenwich MH carer forum
- Oxleas Org Chart update
To find out more, please call Greenwich carers on 07423 110 805 or 07423 108 492 you can also register on this Eventbrite page. You can also contact Sonia - 0208-102-9654