>
>
Yoga Webinar | Establishing the Intentions of Non-Violence | Free 30-minute Meditation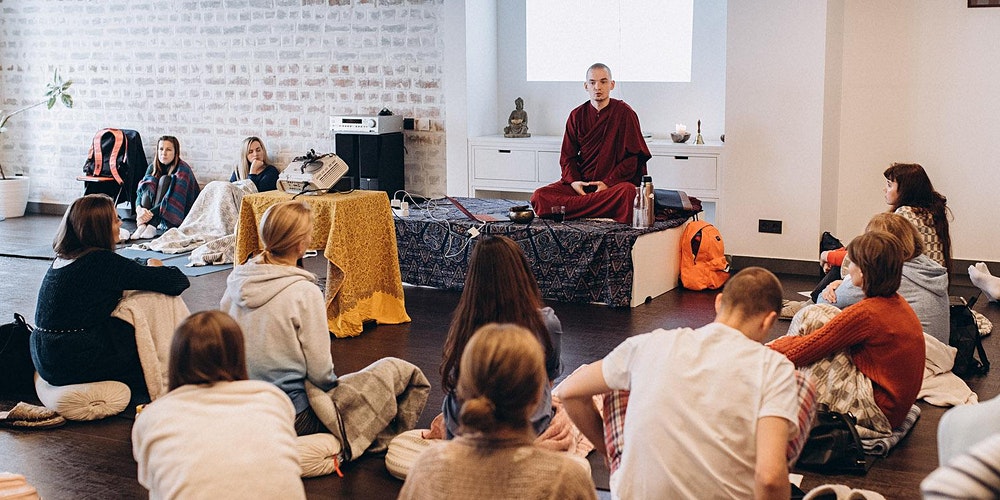 Yoga Webinar | Establishing the Intentions of Non-Violence | Free 30-minute Meditation
14 Jan 2022
10:30 PM
30 minutes
OR
Tibet House US
Yoga Expert
Follow
About this Webinar
This is a FREE WEBINAR on Yoga
Schedule : Jan 14th 2022 Time: 10:30 pm IST
Is this a LIVE WEBINAR : yes, this will be a live webinar
Is this an ONLINE WEBINAR : yes, you can attend this webinar online by clicking on the Button "Go To Event"
About the Speakers :
Tibet House US
About the Event :
Friday, January 14, 2022 | 12:00 – 12:30pm ET | Free | Live-streamed via Zoom
Lobsang Tenpa will guide a free 30-minute meditation consisting of 3 short sessions focused on the intentions and practice of non-violence. We will begin by accessing a profound stillness at the heart of our being and then move on to the intentions associated with the 3 levels of non-violence. We will also take a moment to work on our habits of greed and aggression. Finally, we will conclude with some prompts for journaling and reading to inform our ethical practice in 2022.
---------------------------------------------------------------------
Lobsang Tenpa is a certified Cultivating Emotional Balance teacher, meditation instructor and Buddhist translator. Born in Siberia, he got his BA and MA in South Asian Studies at the diplomatic college in Moscow and went on to become an ordained monastic and a translator in the Tibetan contemplative tradition. In addition to his Buddhist studies and translator work, Tenpa has been working with secular ethics and secular mindfulness courses for almost a decade. Further developing his skills while studying in Nepal, the UK and the US, he has taught and led short and long-term retreats in Europe, Asia and North America. In addition, he has served as the interpreter for such teachers as His Holiness the Dalai Lama, Venerable Thubten Chodron, Dr. Alan Wallace, Glen Svensson, Lama Zopa Rinpoche, Chokyi Nyima Rinpoche and many others. To learn more, visit https://lobsangtenpa.com.
"My passion in this work is helping people find a deep yet accessible level of contemplative practice that comes out of the profound Buddhist methods & helps them establish a meaningful and deeply satisfying lifestyle imbued with a sense of compassionate responsibility."