>
>
Technology Webinar | Coding & Career Bootcamp Breakdown | Virtual Open House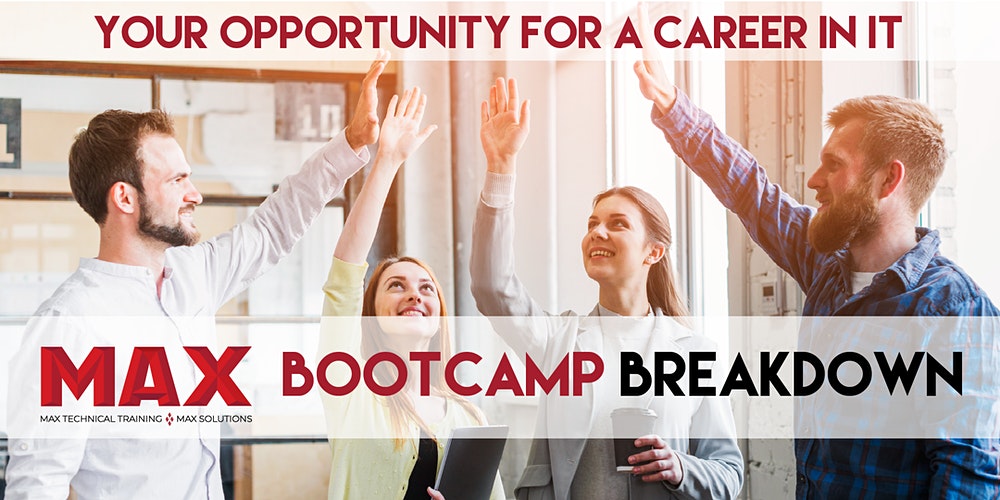 Technology Webinar | Coding & Career Bootcamp Breakdown | Virtual Open House
30 Nov 2021
10:30 PM
1 hour
OR
MAX Technical Training
Technology Expert
Follow
About this Webinar
This is a FREE WEBINAR on Technology
Schedule : Nov 30th 2021 Time: 10:30 pm IST
Is this a LIVE WEBINAR : yes, this will be a live webinar
Is this an ONLINE WEBINAR : yes, you can attend this webinar online by clicking on the Button "Go To Event"
About the Speakers :
MAX Technical Training
About the Event :
MAX is home to Cincinnati's premier Coding Bootcamps. Our full-stack accelerated coding Bootcamps are focused on creating well-rounded developers capable in the most sought-after technologies.
Meet our instructors, talk to our alumni, and consider a coding bootcamp for your future. Give us one hour to share how we make your bootcamp experience special:
• Fully engaged instructors with field experience.
• Tech that means the world to our hiring partners.
• JAVA & .NET
• Bootcamps are training. MAX is a career path.
• Planting your flag in the capstone project.
• Supporting your career lifecycle.
If you have questions about coding and wonder if software development is for you. Join us for our knowledge session and also check out our Bootcamp Prep page full of get-to-know coding resources.