>
>
Technology Webinar | What Returning to the Office Means for the Data Science Industry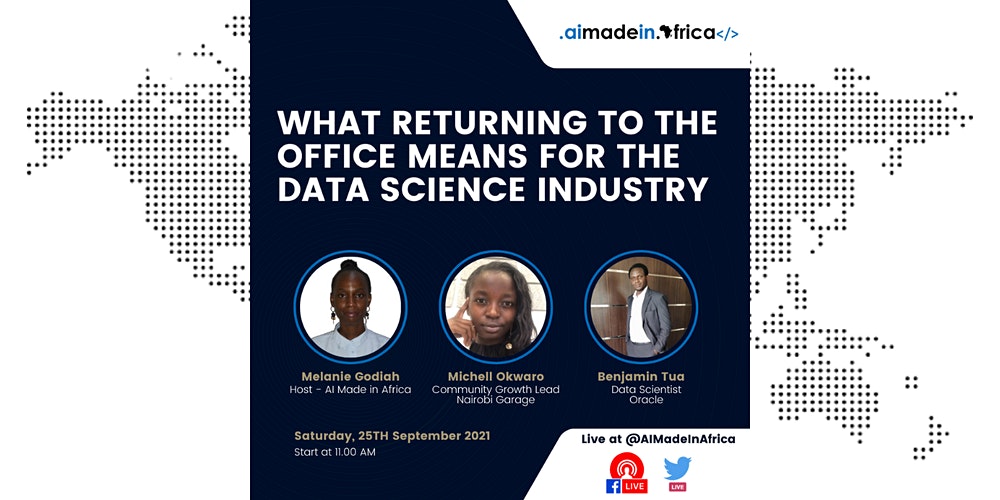 Technology Webinar | What Returning to the Office Means for the Data Science Industry
25 Sep 2021
1:30 PM
1 hour
OR
AI Made in Africa
Technology Expert
Follow
About this Webinar
This is a FREE WEBINAR on Technology
Schedule : Sep 25th 2021 Time: 1:30 pm IST
Is this a LIVE WEBINAR : yes, this will be a live webinar
Is this an ONLINE WEBINAR : yes, you can attend this webinar online by clicking on the Button "Go To Event"
About the Speakers :
AI Made in Africa
About the Event :
As companies prepare to welcome staff back to the office, a number of considerations need to be made for tech workers in particular. With increased workloads, tech skills have been in high demand over the last year.
According to a recent survey shared by Yahoo Finance, just over half (57%) of employees said they did not want to go back to 'the normal way of working' in an office environment with normal office hours. A hybrid working model could provide the best of both worlds, enabling workers to plan when they will work from the office and when they'll work remotely.
Join us in this webinar as we explore what a return to the office means for Data Scientists, with perspectives from Michell Okwaro, a Community Growth Lead at Nairobi Garage and Benjamin Tua, a Data Scientist at Oracle.
Join the conversation with the hashtag #AIMadeInAfrica on all Social Media platforms.