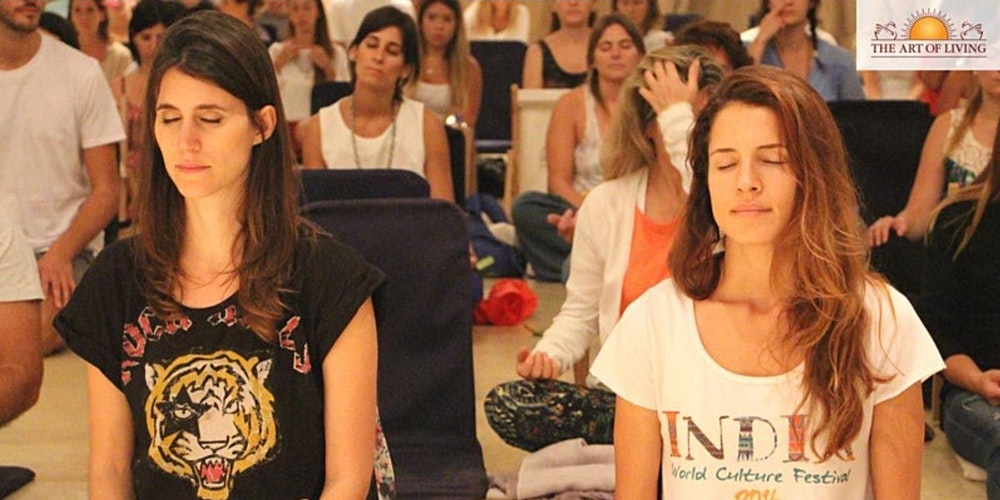 Webinar | Breathwork & Meditation Workshop for Stress-free Living
4 Sep 2021
11:30 PM
1 hour 30 minutes
OR
Art of Living
Product Management Expert
Follow
About this Webinar
This is a FREE WEBINAR on
Schedule : Sep 4th 2021 Time: 11:30 pm IST
Is this a LIVE WEBINAR : yes, this will be a live webinar
Is this an ONLINE WEBINAR : yes, you can attend this webinar online by clicking on the Button "Go To Event"
About the Speakers :
Art of Living
About the Event :
About this event
[A Zoom link will be e-mailed prior to the workshop.]
In response to the current worldwide situation, the Art of Living Foundation is offering free introductory workshops to share powerful breath-meditation practices, to help people cope with the pandemic.
Now, more than ever, is the right time to learn a powerful meditation which gives you the power to calm your mind, relieve anxiety, and boost your immune system.
But how do I meditate? Is it difficult? How can I just sit still?
Worry not! During this session, we will discuss how we can go from 'monkey mind' to Zen calm with nothing but our breath!